A recent poll by Hong Kong's Home Affairs Bureau has thrown into sharp relief the debate over whether gays and lesbians in Hong Kong should be protected from discrimination.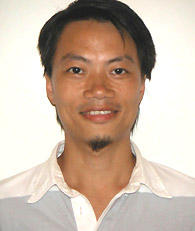 March organiser Roddy Shaw Kwok-wah, head of activist group Civil Rights for Sexual Diversities said, '"Invisibility is a clear sign of the prevalence of discrimination and through the parade we want to lift the fear within the gay community as well as in the public.'
The poll of 350 members of the Public Affairs Forum, drawn from across the professional spectrum, indicates by a measure of 64 per cent that Hong Kong does not need a Sexual Orientation Discrimination Ordinance, as is being considered by the government.

However, the Forum also believes, by a level of 67 per cent, that discrimination on the grounds of sexual orientation does not exist in Hong Kong.

This poll, though unofficial, sends a worrying message to gay and lesbian groups that they have failed to make the public aware that discrimination is prevalent in the wider community.

"It's always a problem if you ask those who don't face the discrimination whether or not they think it exists," Amnesty International's LBGT coordinator in Hong Kong, Liz Whitelam, told Fridae. "The gay community knows only too well how real it is."

To heighten awareness of conscious or unconscious homophobia within Hong Kong, the Tongzhi Community Joint Meeting (TCJM) of Hong Kong, a coalition of gay and lesbian activist groups, are organising a march next Monday, May 16, a public holiday in the territory, as part of the International Day Against Homophobia (IDAHO).

"Invisibility is a clear sign of the prevalence of discrimination and through the parade we want to lift the fear within the gay community as well as in the public," march organiser Roddy Shaw Kwok-wah, head of activist group Civil Rights for Sexual Diversities, told Fridae.

"The choice is obvious between fear and loving care," he said.

Since the Home Affairs Bureau opened debate 10 months ago on introduction of a sexual orientation discrimination ordinance, there has been a growing campaign by religious groups in Hong Kong to kill any legislation.

Fundamentalist Christians, under the umbrella of the Society for Truth and Light, have mounted aggressive letter writing campaigns and expensive advertising in the local Chinese and English language press. Their message is largely one of hate, painting homosexuals as perverts, child molesters and mentally ill.

Mainstream churches representing the vast majority of Hong Kong's half-million Christians and including the Roman Catholic, Anglican, Methodist and Presbyterian, have said they have no major problems with an anti-discrimination law and recognise the right of gays and lesbians to protection.

The TCJM, which last week launched a petition urging Chief Executive Donald Tsang to push ahead with the discrimination ordinance, says the lesbian, gay, bisexual and transgender (LGBT) community in Hong Kong faces discrimination "day to day without legal recourse."

"One of the goals of the International Day Against Homophobia is to highlight how individuals of different gender identity or sexual orientation suffer physical and psychological injuries as a result of violence and unfair treatment directed against them," the TCJM says.

Hong Kong joins, among others, Belgium, Bulgaria, Ecuador, France, Greece, Italy, Kenya, Portugal, Spain, Sri Lanka and the United Kingdom in observing the International Day Against Homophobia, which is set down for May 17, commemorating the day in 1990 when the World Health Organisation removed homosexuality from its list of mental disorders.

However, homosexuality is still considered a criminal act in at least 80 countries including Singapore, Malaysia and India.

The march will begin in the Causeway Bay retail district at 2pm and participants, wearing masks to "symbolise that each day sexual minorities live under the shadow of homophobia," will proceed under the Rainbow Flag to an undisclosed destination point, where "individuals can choose to have their masks removed."

"This is to impart the message that, with love and respect, people of different gender identity or sexual orientation in Hong Kong can achieve acceptance in an atmosphere that celebrates diversity," the TCJM says.
---
The march comes just weeks before the government conducts a formal survey to measure the level of public awareness of the issues facing homosexuals in Hong Kong.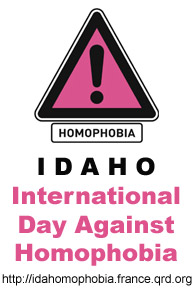 The government says it has noted "growing acceptance of same-sex relationships and same-sex marriage in overseas jurisdictions" and has been in discussions with various concern groups - representatives of sexual minorities, non-governmental organisations and religious groups - "to understand their concerns and identify issues which need to be addressed."

"We have received divergent views on how the Government should react to these issues," it says, and as a consequence is considering a "comprehensive review of its policy regarding the problem of discrimination on the ground of sexual orientation."

And discrimination is a problem, say Hong Kong's lesbians and gays, estimated to account for at least half-a-million people in the SAR.

It comes in many forms, from verbal abuse and physical attack to repeated and unchecked workplace humiliation.

Chris (not his real name) says he has been subjected to the taunts of workmates at least twice a week for the past six months because they suspect he is gay.

"A colleague, who suspected I was gay, saw me at lunch with my ex-boyfriend and since then has been taunting me," says the Hong Kong-born 28-year-old.

"I don't think it is any of their business and tell them so, but my ears turn red and they laugh at this. I have tried to use jokes, but they don't work anymore. My manager told them not to talk like this to me, but it hasn't stopped."

Chris likes his job and sees no reason why he should have to leave. He also has no problem with most of his other colleagues, though only one has tried to stand up to his attackers, and was accused of being a lesbian for trying to defend him.

"I am not ashamed of being gay. My family knows, my friends from school know, but I don't see what business it is of anyone else. I can't take any action, and I don't want to lie. So I have to just sit there are take it. It makes me unhappy, but what can I do?"

Chris says the Sexual Orientation Discrimination Ordinance would help because "when there is a law, people will talk about it and realise what they are doing is wrong."

Being out in the workplace, despite the government's having issued a voluntary code of practice in 1997, is not an option for many gay and lesbian people, unless they happen to be in the "creative" sector, which is far more open to diversity.

Wei Siu-lik, 34, counts herself lucky to work in fashion design. Her colleagues have no problem with her sexual orientation and she is happy. It wasn't always so.

She married at 20 "because that was what I was taught to do - get married, have babies," but that ended in divorce after her husband found out about a girlfriend she had in high school and attacked her.

"He was screaming at me. He hit me with a mop until the handle broke, then he grabbed a stool and threw that," she says.

Ms Wei says her husband had spent months asking around about her past and forbade her from any contact with her ex-girlfriend, who had just returned from overseas. "I suppose he found out about my relationship before," she says.

"I didn't want him to think it was his fault because he's actually a very good guy, if short-tempered, and Hong Kong education doesn't teach you anything about this. So I left him.

"My mother was very supportive and, though we've never actually talked about it, says if I am happy she is on my side. I see him around sometimes, but we don't talk."

Connie Chan Man-wai, 33, an activist with the Women's Coalition of Hong Kong, says discrimination and violence is not confined to the workplace, or the home.

Crossing the street hand in hand with her girlfriend can be just as hazardous.

"What do you do when some middle aged guy screams 'dau fu por' (literally tofu, slang for lesbian). It really hurts. It makes me angry, and it makes me scared."

"I mean, two girls, holding hands. What are they afraid of? Maybe my short hair offends them."

Travelling also creates problems. "A straight couple can always get a room with a king-size bed. When we ask, they have none left and give us twin beds. Complaining to the tour organiser and asking to change hotels doesn't help. They become deaf."

Ms Chan reports one of the cases her group is looking at, that of a lesbian couple, aged 19 and 20, attacked on a Hong Kong beach for daring to kiss in public.

"A gang of young people saw them and started yelling at them, hitting them. They managed to run away, but who do you report this to? The police? They will tell their families? A social worker? The same problem. There is no-one they can turn to."

Date: 16 May 2005 (Monday)
Event Time: 2.30 - 4.30pm
Gathering Time: 4pm
Gathering Location: Causeway Bay (Pedestrian Only Area)
Organisers will provide masks and rainbow flags, but participants should feel free to bring their rainbow flags and slogans. All participants have to pre-register by filling in the online registration form (click on IDAHO Hong Kong link below), event organisers will contact participants with the event details.