First held in 2008, Seksualiti Merdeka (meaning freedom in Bahasa Melayu) features movie screenings, theatre and music performances, workshops and talks as a platform to advocate sexuality rights.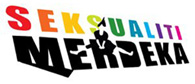 "Seksualiti Merdeka was launched in 2008 in conjunction with Merdeka [independence as a country] celebrations to underscore the fact that even after all these years since Merdeka, many of us are still not free to be who we are," reads the festival's publicity material.
"The forums and talks last year aimed to foster a sense of compassion and understanding for those who faced discrimination for their gender identities and sexual orientation.
"This year, with the theme 'Our Bodies, Our Rights,' the festival is focusing on issues that affect everyone, such as privacy, moral policing and human rights."

Body 2 Body
will also be launched in Singapore on Aug 22 at an at Indignation event. At its Singaporean launch, Brian Gomez, Ann Lee and O Thiam Chin will read from their own writings. The editors Jerome Kugan and Pang Khee Teik, who read at "Heartbreak Heroes" during IndigNation 2008, will introduce the book, and host a Q and A session. The event is by invitation only. Please register by sending an email with the subject head "body2body" to
pluadmin@gmail.com
.

Highlights at Seksualiti Merdeka:Debate: MORAL POLICING – IS IT JUSTIFIED?
Should we allow the State's "moral police" to dictate how we should behave? This friendly debate revolves around the role of the State and "moral police" in legislating morality, religious convictions and public law. Debaters include representatives from the Bar Council Human Rights Committee and Centre for Independent Journalism – Fahri Azzat, Adiba Shareen Al'Ayubi, Khaizan Sharizad, Gayathry Venkiteswaran and Shanon Shah. It will be moderated by Simranjit Kaur Gill.
Sat 15 Aug, 2pm, Gallery 3

Book Launch: BODY 2 BODY: A MALAYSIAN QUEER ANTHOLOGY
The first of its kind in Malaysia, Body 2 Body: A Malaysian Queer Anthology features 23 original pieces of fiction and non-fiction in English selected by editors Jerome Kugan & Pang Khee Teik. The book will available for purchase at RM30 each.
Sat 15 Aug, 4pm, Gallery 1
Forum: THE LAW & OUR BODIES
Do the laws that govern sexual practices and sexuality in our country protect our rights? Or do they infringe upon them? Panel speakers from the Bar Council Human Rights Committee including Saha Deva A/L A. Arunasalam, Simranjit Kaur Gill, Lim Kar Mern and Aston Philip Paiva take a close look at the law and discuss just how restrictive they really are.
Sat 15 Aug, 6pm, Gallery 1
Talk Show: ALL YOU NEED IS LOVE
With dance doyen Datin Marion D'Cruz, TV & Radio host Will Quah, actor Mano Maniam, transsexual writer Julya Oui, and Irene Leong, mother of a happily gay daughter. Sharing tales about their lives, passion and relationships, these straight and queer individuals will show how diversity, understanding and love are important foundations for a more accepting society.
Wed 12 Aug, 8.30pm, Gallery 3

Theatre: THAT'S THE WAY I LIKE IT – 3 SHORT PLAYS ABOUT SEXUALITY
In "XX, XY or X?", Low Ngai Yuen directs Carmen Soo & KK Wong who play a brokenhearted and unfulfilled couple searching for answers from an X-rated video. Meanwhile, in "Bed", directed by Kwan Chan Fong, a woman (Chin Lee Ling) and a man (Lim Chung Wei) confront the secret life of their dead housemate. Finally, one woman's driving lessons take her down the road of sexual awakening in "Drive", directed by Hariati Azizan, performed by Ruza Jajuli and Renita Che Wan. The plays contain mature themes. In English, Malay, Mandarin & Cantonese. Admission by donation: RM25 at the door; RM20 presale passes available at http://www.applause.org.my
Thu 13 & Fri 14 Aug, 8.30pm, Gallery 1

ARTSMusic: RAINBOW MASSACRE
From "I Will Survive" to "YMCA" to "Bukan Cinta Biasa", queer anthems teach us to dance, fight, and unleash our inner Dorothy – uniting us in a celebration of the outrageous, tragic, campy and bitchy. Rainbow Massacre presents two nights of queer anthems and comedy featuring some of KL's best entertainers: Joanne Kam, Jit Murad, Mia Palencia, Shanon Shah, Zalina Lee, Fang Chyi, Maya Tan, Melvin Ho & Friends, with emcees Edwin Sumun & Fahmi Fadzil. Admission by donation RM30 adult; RM25 for students. Passes available at http://www.applause.org.my
Sat 15 & Sun 16 Aug, 8.30pm, Gallery 3
EMPOWERMENT
(The following sessions require registration. Please email your name and the names of the session to:
seksualitimerdeka2009@gmail.com
)
Workshop: KAFE BISIKAN SEKS & SEKSUALITI
What is the difference between sex and sexuality? And why is sexuality such an issue for control, discrimination and persecution? This introductory workshop to sexuality and sexual rights is presented by KRYSS (Knowledge and Rights for Young people through Safer Spaces).
Thu 13 & Fri 14 Aug, 8.30pm, Gallery 3
Workshop: POLICE POWER
Many of us have fantasies about uniformed hotties, but what happens when you're actually confronted by the real thing? What to do when the cops stop you for holding hands, raid the disco you're in or detain you for cross-dressing? SUARAM leads a practical workshop on what is the police's power and what are your rights when you are stopped, fined, detained or harassed by them.
Sun 16 Aug, 4pm, Gallery 3
ACTIVISM
Talk: LEGALISING NATURE: HONG KONG, INDIA & SINGAPORE
Singapore gay equality activist Alex Au discusses recent court cases in Hong Kong and India regarding the repeal of the sodomy law. He also updates participants about the legal situation in Singapore and shares his thoughts about activist strategies for Malaysia.
Sun 16 Aug, 4pm, Gallery 1
Schedule, time and venue are subject to change without prior notice. Visit seksualitimerdeka.blogspot.com for a full schedule of events and latest updates.