The Jakarta Post reports today that the Surabaya Police in East Java has decided not to issue a permit for a regional conference of the International Lesbian, Gay, Bisexual, Transgender and Intersex Association (ILGA), slated to be held from Mar 26-28.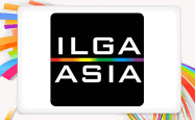 The report quoted Adj. Sr. Comr. Sri Setyo Rahayu as saying in tempointeraktif.com that the provincial police refused to issue a permit for the event and the city police had followed suit. He added that there were also indications the conference could be "vulnerable" should it go ahead.
Earlier, the local branches of the Indonesian Ulema Council (MUI), the highest Muslim authority, and the Muhammadiyah, the country's second-largest Muslim organisation, had objected to the conference.
Organisers said in an update last month that over 200 applications from Asia and rest of the world to attend the conference have been received.
Fridae has not been able to contact the organisers for a statement at publication time.
ILGA has held conferences in Chiang Mai, Thailand in 2008; Cebu, the Philippines in 2005; and Mumbai, India in 2002.