When I first started coming here 30 years ago, much of the action centered on only a few key spots and was largely underground. Nowadays, Ni-Chome's 300-some bars, lounges and dance clubs make it one of Tokyo's most vibrant nightlife districts, attracting both a gay and gay-friendly crowd that fills the narrow streets and makes for a party atmosphere until the wee hours of the night. But while first impressions suggest that Ni-Chome is an open-arms love fest, Japan's long history as a closed society plays out even here. The vast majority of the establishments are no larger than walk-in closets, with room for only a dozen or so regular customers. . Many are also strict adherents to a specific scene catering to certain physical, fetishist or hierarchal attributes, whether it's an attraction to "kuma" (literally bear, or hairy) types or gays on the heavy side.

In some bar, you might be asked to pay an exorbitant cover charge to discourage entry or be turned away by the "master-san," whose main objective is to guard the tiny enclave for the benefit of regular clients. The language barrier may also be an impediment.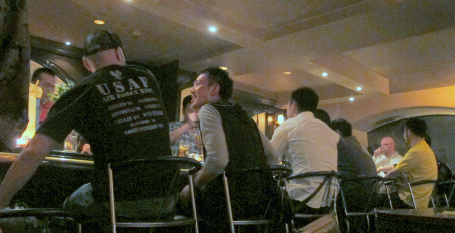 Ni-Chome's rise as Japan's premier gay nightlife area began in the 1950s, when American Occupation forces banned prostitution and forced Ni-Chome's red-light establishments to close, freeing up cheap rentals. Japan has no laws forbidding homosexual activity. Indeed, with no prohibitions imposed against homosexuality by Buddhism or Shintoism (Japan's indigenous religion), same-sex relationships have been well documented through the ages in Japanese literature and ukiyo-e woodblock prints, including those involving members of the royal court, samurai warriors, monks and Kabuki actors. On the other hand, while gay celebrities and drag queens are ubiquitous on talk and TV shows, gays have no legal rights in Japan. Some local governments, however, including Tokyo, have laws that ban discrimination, and in any case, discrimination is uncommon.

"Gay people aren't in danger in Japan, but gay pride is small," says Shintaro Koizumi, president of Out Asia Travel, a gay travel agency based in Tokyo. "People won't say anything if they see you holding hands with your boyfriend, but they're likely to talk about you once you've passed."

Ni-Chome, therefore, is Japan's best place for LGBT people to feel at home. In addition to bars and clubs, Ni-Chome boasts restaurants, cafes, saunas, love hotels, massage parlors and gay video stores. Despite the drawbacks related above, a number of establishments welcome—and even pursue—foreign travelers. An obvious place to start is Advocates, which sits predominately on Naka-dori, the main drag, with an open façade and a welcoming crowd extending onto the sidewalk, making it easy to strike up conversation, network and find out about other establishments in the neighbourhood.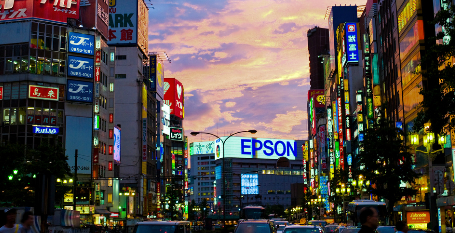 Nearby, civilized Kinsmen, in business more than 30 years, welcomes everyone (including women), while Indulge is a classy wine bar popular with both gays and straights for its karaoke (though women are allowed only if accompanied by men).

Other good choices that accept a mixed crowd are Bar Bridge, where you're likely to find Glee on TV (the owner travels to New York Broadway shows twice a year); Campy, where staff dress in drag and clientele ranges from LGBT to straight; and long-standing Kusuo, which once played host to Freddie Mercury.

For dancing, there's Arty Farty, usually jam-packed with a mixed crowd on its sizeable dance floor, and Aisotope Lounge, one of Ni-Chome's largest venues and offering themed parties many nights of the week. If you want to take it up a notch (and can afford it), head over to boy-bar King of College, where you can simply order a drink while eyeing the lineup of possibilities or pay for escort service to a nearby hotel (photos and prices are clearly outlined on its website, www.kocnet.jp).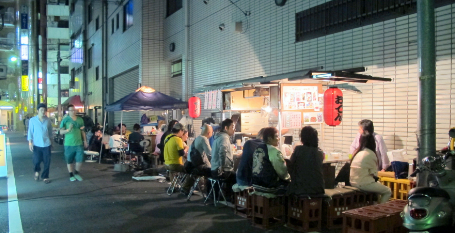 Although Ni-Chome caters mostly to men, there are also lesbian bars, most notably Kinswomyn, a tiny women-only bar friendly to foreigners, and Goldfinger, closed to men except Tuesdays (when it has a transgender staff) and Fridays. There are also other smaller gay districts in Tokyo, as well as that mother of all drag shows, Kabuki, in which men play female roles.

"In Shimbashi, gays wear suits and it's crowded on weekdays," explains Koizumi, "while Ueno is for chubby older guys."
Read the full article at http://www.elementmag.asia/queer-tokyo-lost-translation/