Organisers of NATION02 have announced that Qantas will be the Official Airline of this year's event. The second annual event will be held on 8 August, the eve of Singapore's 37th National Day, at the Fountain Gardens and Musical Fountain in Sentosa.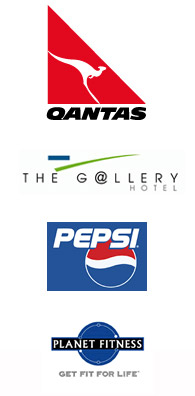 Qantas has been a long time supporter of the Australian gay and lesbian community, including sponsorship of the annual Sydney Gay + Lesbian Mardi Gras and 2002 Sydney Gay Games.
"We are thrilled by the support shown not only by Qantas, but also all our other corporate sponsors. This is a huge affirmation for the significance of NATION and the community that celebrates it." Says Dr Stuart Koe, COO, Fridae.com.
Other corporate sponsors of NATION02 include Pepsi, Planet Fitness and The Gallery Hotel (formerly The Gallery Evason).
Last year's event was dubbed by international press as Singapore's "coming out" party. NATION01 attracted over 2,000 local party-goers as well as visitors from the region coming to celebrate National Day, as well as their joy and sense of togetherness.
NATION02 will feature 2 dance areas with top Sydney DJs Luke Leal (long time veteran of the world-famous Sydney Gay + Lesbian Mardi Gras) and Marky Mark Alsop (DJ at the renown Sydney Mardi Gras recovery party, Frisky); Singapore-based Spanish DJ Borhead from Kinemat Productions and local lesbian DJ - Lisa C. Partygoers will also be treated to a specially produced laser show by Oracle Lasers, percussions by Idham Budiman, and visual effects by Fake (Kinemat). Los Angeles-based pornstar Van Darkholme will also be making a special appearance at the party.
Tourism is expected to be given a boost by the large numbers of visitors travelling to Singapore for the party. According to online data, visitors are travelling from countries such as USA, Thailand, Hong Kong, Taiwan and Australia and Malaysia.
Close to 1000 NATION02 tickets have been sold in the first 10 days of sales, far exceeding organisers' expectations. $35 pre-sale tickets will continue to be available only until 31st July online at
www.fridae.asia/nation
and at all participating outlets. After that, tickets will only be available at the door for $45 on 8th August.
Event Info
What: Nation 02
When: August 8, 2002
Where: Fountain Gardens, Sentosa, Singapore
Tickets: Presale S$35 (1-31 July) Online ticketing available (
www.fridae.asia/nation/ticketing
); at the door S$45
Dress theme: Red and white