It appears that Channel V Philippines' has joined Malaysia in censoring the line "No matter gay, straight or bi, lesbian, transgendered life, I'm on the right track, baby" from the music video for Lady Gaga's new single "Born This Way."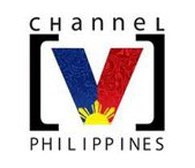 Manila-based Outrage Magazine, a LGBT-related publication, says in statement sent to Fridae that Channel V Philippines' decision to butcher the song is all the more "reprehensible" when Lady Gaga herself described the song as a "celebration of being different".
Lady Gaga twitted last week saying that the point with "Born This Way" is to "fight for something that not everyone believes in. To overcome adversity with a message."
"Plain and simple, this is homophobia in action," said Michael David Tan, the publisher of the magazine.
The statement dated March 23, 2011 added that emails sent to Channel V's corporate office in Kowloon, Hong Kong as well as Channel V Philippines have gone unanswered.
Was the song/music video censored in your country? Please post in the comments section below.