First held in 2005, the annual Indignation festival, which is held in the same month Singapore celebrates its National Day (Aug 8), kicks off today with an art exhibition and the Sayoni Sports Weekend, and will run to Aug 13.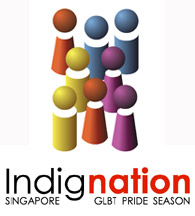 The following is the schedule of events:
5-7 Aug: Sayoni's Sports Weekend
Sayoni is hosting a Sports Weekend for all sports enthusiasts and anyone who just wants to play games! Activities range from bowling, basketball, badminton to volleyball and ultimate frisbee. Form your own teams or just sign up and get ready to engage in some healthy fun! More info at sayoni.com.
5-14 Aug: RetreAttack! @ Dahlia Gallery (69A Pagoda Street) by Rainbowartsproject
RetreAttack! is the second installment of rainbowartsproject's annual "RA" visual art exhibition for the IndigNation festival. This year, 13 local and regional artists will be presenting works under the theme of camouflage. Participating artists will be exploring the phenomena of coming out yet at the same time keeping low profile, or even hiding, which is apparent within the LGBT community. Indeed we are proud, but is there a need to publicly showcase our sexuality or simply living the life as any other people out there? Works presented will answer and question this issue, provoking new thoughts and discussion about the word "pride" itself. Participating artists are Alam Taslim, Darren Sim, Ezzam Rahman, Farah Ong, Guo Yi Xiu, Hangga Diputra, Kelvin Atmadibrata, Lee Gwo Yinn, Norm Yip, Sarah Choo, Thatree Suksilapachai and Vincent Chow. rainbowartsproject.wordpress.com). RetreAttack! Facebook page
8/10/12 Aug: IndigNation Film Festival @ The Arts House Screening Room
Old Gaze, New Muse: featuring local filmmaker Lincoln Chia and composer Chong Li-Chuan, click here for more information.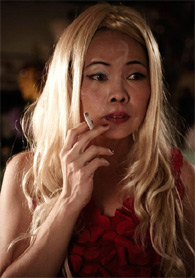 牡丹 (Mu Dan) (Singapore | Lincoln Chia | 2009 | 13 min | M18)
9 Aug: The unofficial Pink Picnic @ Botanica Gardens
Pack your picnic basket and come dress in pink to commemorate another year of being proud!
13 Aug: Love Addict by OC Women @ 72-13, 1pm
Join us for a passionate afternoon to discover and discuss:
- Your relationship with relationships and what love means to you
- The crazy things that women do for love
- Stages of development in a lesbian relationship
- How to sustain meaningful relationships
- Signs of an unhealthy relationship and what you can do
More information and registration details are available here.
13 Aug: Proud to be ME! by SgRainbow @ 72-13, 4pm
There are many forms of youth activism: some demand for political changes while others do it for the social good – by the community for the community. The Youth Forum: Proud to Be ME! is a one-off informal talk session by a panel of youths from very different backgrounds but share the same vision – to be part of the growing community. Through this forum, we hope that gay and bisexual youths can talk about their experiences as "activists", as well as share what they wish for the future of the younger generation. All other age-groups are welcome to join us. (sgrainbow.blogspot.com)
13 Aug: ContraDiction @ 72-13, 7.30pm
Our annual queer literary reading is back! Prepare for a sumptuous salon with Singapore's most talented new GLBT writers, curated by Ng Yi-Sheng, Jasmine Seah and Amanda Lee.
Featured artists include singer/songwriters Iris Judotter and Roy Lim, poets Teng Qian Xi and Mika Yamaji, playwrights Joel Tan and Drayton Hiers, author/artist Tania de Rozario, slammers Stephanie Chan, Atiqah Lukman and Deborah Emmanuel, and Golden Point Award winner Jeremy Samuel Tiang. Hosted by drag queen Becca de Bus, refreshments included. Facebook us here.
For the latest updates, visit indignationsg.wordpress.com