The Women, Family & Community Development Ministry has said in a statement that Minister Datuk Seri Shahrizat Abdul Jalil and Secretary-General Dato' Noorul Ainur will meet with Seksualiti Merdeka, a sexuality rights advocacy group, and members of the transgender community to understand and address the needs of transgender people in Malaysia.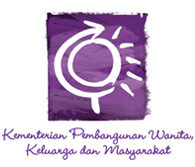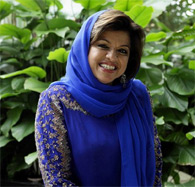 Women, Family & Community Development Minister Datuk Seri Shahrizat Abdul Jalil. Photo:
Facebook
The ministry was responding to a petition endorsed by 17 NGOs and some 600 unnamed individuals following the passing of transgender woman Aleesha Farhana whose application to officially change her name and gender was rejected by the High Court despite having undergone a sex reassignment surgery in Thailand two years ago.
According to reports, she died from a heart attack on Saturday, 12 days after the High Court ruling.
The statement, which has been published on Seksualiti Merdeka's website on Aug 3, said that transgender people in Malaysia face extreme levels of stigmatisation and discrimination which is often exacerbated by biased media reporting. Transgender people often face abuses "ranging from physical violence to mental torture to sexual assault", to being "prevented from accessing health services, housing, education, employment and other basic rights enjoyed by all Malaysians."
"The unwillingness of the Malaysian government to recognise trans people as equal before the law facilitates this ugly persistence in violating us."
The statement further urged the authorities to "repeal of laws that criminalise trans people for (their) identity, dressing and mannerisms" and to create a safer environment for transgender people.
Among the NGOs that endorsed the statement were Amnesty International (Malaysia), Association of Women's Lawyers, Centre for Independent Journalism, Coalition of Sexual Bodily Rights, Seksualiti Merdeka and Suaram.
In a written reply from Suriani Kempe, Special Tasks Officer to the Minister of Women, Family and Community Development, the ministry clarified that it in fact provides counselling and guidance to transgender people without the "intention of 'correcting' behaviour etc in line with socially accepted norms."
Co-founder of Seksualiti Merdeka Pang Khee Teik told Fridae: "We are happy to observe that the Ministry is willing to engage, and willing to articulate a position that is progressive and inclusive. Of course there is a lot more that the Ministry can do before all of us have equal opportunities to be helped and to access services in Malaysia. But we must support such a stand and hold the Ministry accountable to act positively for the good of all transgender people in Malaysia."
Seksualiti Merdeka, which is also an annual sexuality rights festival held in August, will also be organising a forum titled "Say My Name: Why name and gender means so much to transgender people" later this month, and have extended the invitation to Minister Datuk Seri Shahrizat Abdul Jalil and Secretary-General Dato' Noorul Ainur.