Not only should you be voting for a looker but also a spokesperson for Hong Kong's gay community and an ambassador of various community projects – the way last year's winner Heihei Yau served as the spokesperson for the the Boys and Girls Clubs Association's Tongzhi Tsai anti-bullying campaign in Hong Kong schools.
The winner of Mr Gay Hong Kong will also represent the territory in Mr Gay World 2011 in Johannesburg, South Africa.
The online voting component, which constitutes 20% of the candidates' final score, is now open at the official Mr Gay Hong Kong 2011 website. Voting will end at 6pm, Oct 15. The Grand Finale will be held at Bisous, 9/F LKF Tower, 33 Wyndham Street, Central, Hong Kong.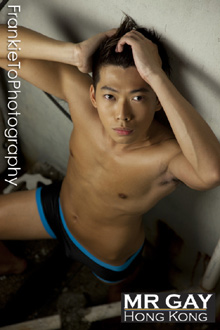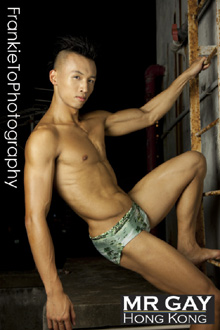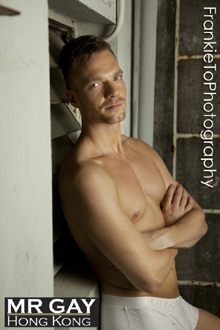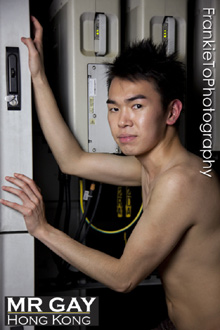 From top left (clockwise): Edmund LEE Ho Chun, Jimmy WONG Chun,
Ricky CHAU Ka Wing and Jonathan Bridge HUDSON.
All photos, profile write-ups and videos are from mrgayhongkong.com /
Frankie To Photography

Mr Gay Hong Kong 2011 Introduction Video (in Cantonese)


Edmund LEE Ho Chun, 21, is a fashion design student. He believes that fashion has given him a firm idea on how internal beauty can be expressed externally, through design. Suffice it to say, Edmund is a creative stylist and a sharp dresser! His goal is to help the community confront the issue of homosexual bullying in schools.
Jimmy WONG Chun, 26, is a dancer. He is also a dreamer. Jimmy gave up a promising and potentially lucrative career in linguistics in order to turn his dream of becoming a dancer into reality. He has a naturally joyful personality that radiates from a strong and agile body.
Jonathan Bridge HUDSON, 28, writes for a travel magazine. Whilst he may stick out in a crowd - not least because of his imposing stature - it only takes a few minutes in his presence to realize he is well acclimated to Hong Kong. In fact, he speaks Cantonese. But don't just take our word for it - approach Bridge and engage him in conversation!
Ricky CHAU Ka Wing, 23, is a sales agent for a luxury brand. Ricky may initially strike people as quiet and reserved, but he cares deeply about the LGBT community. It does take a lot of guts to be in the public eye as a proud gay man! Ricky hangs out a lot with lesbian friends, who are 100% behind him in his decision to join Mr. Gay Hong Kong.
For more photos and to vote, visit mrgayhongkong.com.