SBS Transit has confirmed that it will take disciplinary action against its driver for verbally abusing a passenger.
Leona Lo, a public relations consultant and transgender woman, reported being called an "ah kua" by a SBS Transit bus driver at the Bedok Temporary Interchange on Tuesday morning. The derogatory term in the Hokkien dialect is commonly used to taunt effeminate men or transgender women.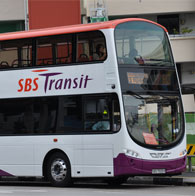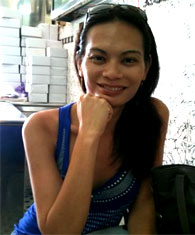 Above: Leona Lo
In a letter to the bus company, Lo said: "As I was making my way to the MRT station, a SBS bus driver yelled "Ah Kua" and his colleagues – all wearing SBS uniforms - started hooting and clapping."
The bus company did not respond directly to Lo but when contacted by Fridae, SBS Transit spokesperson Tammy Tan said on Wednesday that they have "conducted an investigation and identified the Bus Captain in question."
"He is deeply apologetic and we will be taking disciplinary action against him. I would like to extend my deep regret to the complainant and to assure her that this is not something we at SBS Transit condone."
Tan, who is Senior Vice President of Group Corporate Communications at ComfortDelgro which owns SBS Transit, declined to reveal what disciplinary action will be taken citing company policies but added that the incident "is not something we condone and take lightly to."
She added that this is the first time the company has received a complaint involving an employee using a gay slur on a passenger or member of the public.
When asked about whether the company provides diversity training for its employees as Lo had offered to give a talk on diversity at no charge, Tan said the company has in place "internal training processes which cover a wide range of topics."
Lo told Fridae she hopes the incident will be a learning experience for all. "We need to report such incidents to ensure that history does not repeat itself."
"I've received emails from transgender women humiliated by bouncers at nightclubs but when I ask them for an incident report they back out for fear of 'reprisals'. In 2007, Lo offered to conduct diversity training for the employees of a bar where she was asked leave after she was told that the venue did not welcome "lady boys".
"Until we can stand up for ourselves and believe in our right to live a life free from harassment, the door to bullying and abuse will remain wide open," she added.