Despite have been run without incident for three consecutive years in the Malaysian capital of Kuala Lumpur since 2008, sexuality rights festival Seksualiti Merdeka was abruptly shut down in 2011.
At the time, Datuk Seri Kahlid Abu Bakar, the deputy inspector-general of police, announced that the event would be banned. He told reporters at a press conference in November 2011 that the festival could create "uneasiness among the vast majority of the population" and "result in disharmony, enmity and threaten public order."
Five organisers Pang Khee Teik, 39, Angela Marianne Kuga Thas, 48, S. Thilaga Socky Pillai, 25, Siti Zabedah Kasim, 49, and Md Nor Ismat Selamat, 30, challenged the ban by filing a judicial review in December 2011.
They said in a statement posted on their website: "We hereby declare that the forums, talks and performances we planned to carry out last year were NOT deviationist, NOT disharmonious and NOT threatening to anyone, least of all our national security. The Deputy IGP has neither power nor basis to declare such a ban. The ban is absolutely unconstitutional, illegal and undemocratic. We are truly outraged by this blatant abuse of power against innocent citizens."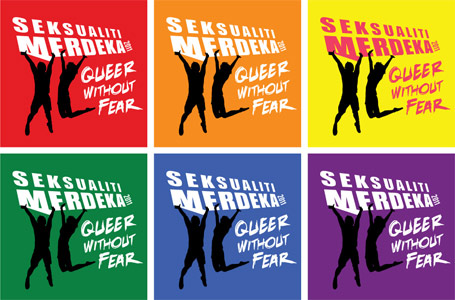 On Monday, a three-member Court of Appeal panel led by Justice Datuk Clement Allan Skinner ruled that the police's decision to ban the festival was not amenable to judicial review, reported the local media reports. The court upheld the earlier decision of High Court Judge Rohana Yusuf who on March 1, 2012 dismissed the case on the grounds that a decision by the police to investigate a matter after receiving police reports was not subject to judicial review, and that the ban was academic in nature as it was filed after the ban was placed.
In a statement expressing their disappointment over the decision by the Court of Appeal, organisers said that as the number of police reports lodged and identity of those who lodged the police reports as well as the outcome of the investigation remain unknown, the organisers are unfairly "subjected to pre-emptive and arbitrary banning based on the assumptions that the activity or event may cause public disorder and public enmity."
Organisers said in the statement issued on Tuesday that they will "continue to exercise our rights and promote justice and equality for all." It further called on members of the public to continue to "support Seksualiti Merdeka and all groups that encourage public maturity and promote equality and social justice."