THE third installment of the 2005 Manila Pink Film Festival unreels from June 3 to 12 at the Gateway, the newest mall to rise in Cubao, Quezon City, and also at the UP Film Institute on June 8-14.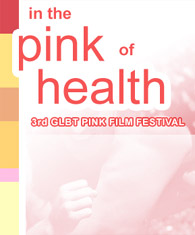 Celebrating with the world the annual Gay Pride Month, the National Commission for Culture and the Arts, in cooperation with the Mowelfund Film Institute and ProGay, mounts this week-long film event with empowering images of gays and lesbians, a community much too often ridiculed with stereotypes on screen. With its theme, In the Pink of Health, the festival highlights the human and health rights of this marginalised sector.
The extravaganza opens with Ellen Ongkeko's dazzling directorial debut,
Mga Pusang Gala
(Stray Cats) starring Irma Adlawan and Ricky Davao as next-door neighbours sharing a duplex, a house cat, orgasmic sex fantasies and lousy lovers.
The always impressive Davao manages to deliver not just another gay role, but a totally different take on the tortured, if hysterical, existence of the
Pinoy bakla
. But Adlawan shares half of the fun (and the tears) in the film as she essays a highly sympathetic role of a fiercely independent bohemian Marta. The film is as much a woman's as it is a gay film.
Not to be outshone is the Taiwanese film that will open this year's international section.
F-17
is a feel-good movie with to-die-for handsome Chinese boys loving and hurting in the mad world of Taiwanese society. Balancing the gay fantasies generated by this film and other titles like last year's megahit, Hamilton McLeod's
Inter.M@tes
starring Ian Veneracion, are gay and lesbian films that take the mask off society's hypocritical regard of LGBTs.
Touch of Pink
is a romantic comedy featuring Alim (Mistry), a young South Asian-Canadian, now living in London, who is so caught up in the romance, style and dreams of the old movies that he thinks he's living with the ghost of Cary Grant. But Alim's ideal unravels when his mother Nuru (Suleka Mathew) wants him to marry a proper Indian girl.
Academy award-winning director Debra Chasnoff brings from the American heartland three powerful documentaries that hit intolerance and homophobia among young audiences in
That's a Family
and two other films. In
One Wedding and a Revolution
, she chases around town the troublemaking Gavin Newsom who figures in a huge firestorm of debate as the new mayor of San Francisco when he gave same-sex couples the right to get married at city hall.
Spanish-language gay films are fast becoming popular queer fest staples as they recolonise Filipinos with dollops of steamy Latino romance.
Gay bear
Pedro finds his hedonistic lifestyle suddenly cramped when he baby sits his nephew in Miguel Albaladejo's
Cachorro
(Bear Cub). In Eloy De La Iglesia's
Los Novios Bulgaros
(Bulgarian Lovers), the genteel life for
de-bona familia
Daniel plunges into disaster and disgrace when he falls for a terribly attractive young gigolo who has a taste for stolen cars, jail terms and smuggling thermonuclear contraband.
Filipino-American filmmaker Jennifer Ting peeks into the secret world of lesbians in Seattle and we see how ordinary lesbians dispel bad stereotypes among their peer groups in the docu-drama,
Not Straightforward
.
From Norway, Kenneth Elvebakk uncovers
The Secret Club
, an underground society for homosexuals established in Oslo in 1950 when homosexuality was a criminal offence then. With humor and a touch of sadness, a group of older homosexual men recall titillating episodes from their youth, as well as the negative reactions from society. In a similar film, memories of teenage lesbian love are awakened and suppressed feelings begin to rise when two old ladies bump into each other in Claudia Lorenz's
Hoi Maya
from Switzerland.
The festival also boasts of promising Filipino artists such as Sigrid Andrea P. Bernardo who joins the digital revolution with her whimsical short film
Babae
, a tale of two women who boldly redefine what family means in a community along the railroad tracks. A group of students from De La Salle capture the magic of "hard-of-hearing" gays whose sign language takes wild flights of fancy in their thesis film,
When Fingers Talk Pink
.
Chris Pablo's trademark gay digital sex drama
Bathhouse
shine alongside his rediscovered 1998 educational video
Slow Motion
, a subtle yet penetrating diatribe on anti-gay bullying in grade schools.
Progay Philippines is a service and advocacy organisation that provides counselling, training and education assistance to marginalised gay, lesbian, transgender and bisexual Filipinos, especially the youth and the ageing sectors. ProGay initiated Pride traditions in the country when it led the first ever gay and lesbian Pride parade in the entire Asian region on 26 June 1994. For more information and play dates, call 727-1915 local 203, 410-4567, (0921) 339-8955, e-mail progay@yahoo.com or log on to www.pinkfilmfest.cjb.net
.