Pinned down by gay audience members at a recent public forum held to discuss the proposed amendments to the Penal Code last Saturday, the Workers' Party (WP) - Singapore's main opposition party - revealed that the party is spilt on the issue of decriminalisation of gay sex and thus will not take the matter up in Parliament.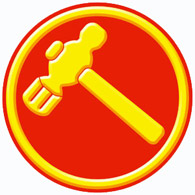 Sylvia Lim, WP Chairman and a Non-Constituency Member of Parliament (NCMP), confirmed this at a WP Youth Wing forum on the Penal Code amendments on Saturday afternoon, 3 February 2007. Speaking on the retention of Section 377A, which forbids male homosexual acts, she told her audience, "Definitely, we will not be making any submission on the fact that the status quo remains."
Last year, the Ministry of Home Affairs (MHA) announced that the ministry is looking to repeal Section 377 which criminalises oral and anal sex between consenting heterosexual adults but will maintain the status quo in continuing to outlaw sex between men because "Singapore remains, by and large, a conservative society" and "many do not tolerate homosexuality."
"We did actually have quite an intensive discussion on the matter," Lim revealed. "And while there is sympathy for the liberal view that people should be able to do what we want, unfortunately we are divided over this issue of gay sex; whether it is right to push for the decriminalisation of gay sex in Singapore."
She concluded by saying that the party would not "move this forward as part of the party agenda" and thus "will not be making any submission." The wide-ranging amendments to the Penal Code are expected to be tabled to Parliament early this year. (Reporting by Ng Yi-Sheng)
For a more detailed report on the Workers' Party forum, visit Fridae columnist Alex Au's blog yawningbread.org.