This week we put the spotlight on Charlene Liu, a Malaysia-born expatriate in Shanghai, China and key member of Shanghai LGBT, organiser of Shanghai Pride which was first held last June; and Kamilia Manaf, a radio journalist and young lesbian activist in Jakarta, Indonesia.
This list is by no means exhaustive, but we are sure that this handful of extraordinary individuals will encourage and inspire you. If you know of anyone who you think is doing an amazing job for the greater good – whether they be activists or artists, entrepreneurs or entertainers, send us their details at editor@fridae.com.
---
Charlene Liu
In June 2009 Shanghai was witness to China's first ever Pride Festival – a breakthrough event considering the government's normally rigid stance over freedom of expression. Despite the cancellation of a scheduled film screening and a theatre performance, the week-long Shanghai Pride 2009 was hailed by its organisers as a success and received prominent coverage in the media.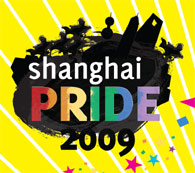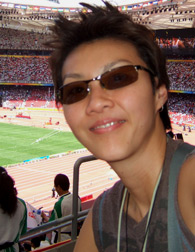 Charlene Liu
Shanghai Pride was the brainchild of a social network called Shanghai LGBT, a group that arose from the many expat lesbians and gay men who call China's largest city their home. Perhaps unknowingly Shanghai LGBT's actions sparked a string of more strident attempts to break the stigma and discrimination suffered by China's gay men and lesbians, estimated to number around 30 million by a Qingdao University study in 2006.
In the time since that week-long program of arts, culture, parties, panel discussions and drag queens appeared around the streets of China's most cosmopolitan city, the nation has been witness to its first public (though purely ceremonial) gay wedding near Tiananmen Square, an attempted Mr Gay China Pageant (shut down by police one-hour before beginning), an announcement of a government-backed gay bar in Yunnan Province and in March renewed calls for legalization of same-sex marriage within the National People's Congress (NPC) and Chinese People's Political Consultative Conference's (CPPCC) annual session spearheaded by Li Yinhe, a prominent sexologist.
After the recent departure of some of the founding leaders of Shanghai LGBT, Malaysia-born Charlene Liu, has stepped up to carry the flame. The call out for volunteers for Shanghai Pride 2010 went out in February this year. And with the city abuzz with World Expo fever, all eyes are focussed on Shanghai to see how the city will once again inspire the broader LGBT community across China.
æ: Why do you do this work?
I enjoy meeting people and connecting people; I like to help new comers to Shanghai get to know the city better and have a good time.
æ: How do you think you can make positive change happen in 2010?
We are planning more activities to include both the foreign and local LGBT groups. We hope that these joint events can help cross-cultural exchanges despite the language barrier.
æ: What is your message to people who stand in your way?
Politely say, "Excuse me". It's always good to discuss things and go for a compromise, rather than impose an opinion on someone. While everyone has his or her opinion, it is best to work together towards an outcome that will benefit everyone.
Charlene Liu can be contact via Shanghai LGBT at shanghailgbt@yahoogroups.com.
With contributions from Laurindo Garcia, Patty Tumang and Sylvia Tan.