The following is a press statement issued by LGBT Capital and Financial Partners on Feb 4, 2013:
LGBT Capital and Financial Partners today announced the launch of LGBT Wealth, the first Wealth management operation focused on the LGBT community in Asia. LGBT Wealth has been established to provide a specialist service for the LGBT community, with advisors understanding the particular needs of this Community and products and services screened for this growing market.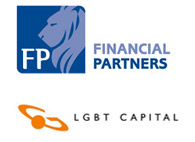 LGBT Wealth will provide advice and services through its regulated entity, Financial Partners, in a number of important areas including Retirement Planning and Saving, Insurance, Property and Wealth Protection and will combine experienced financial planning resource with a knowledge of the special issues facing the LGBT community.
Paul Thompson, Chairman of LGBT Wealth and Founder of LGBT Capital, the world's first specialist investment management company focused on the LGBT sector said: "We think a specialist Wealth advisor focused on the LGBT community is a very important development. Many people in the LGBT community do not have access to advisors who truly understand their needs and the LGBT life cycle can be very different. Important issues like saving for retirement can be overlooked and with a generally higher disposable income there is real opportunity with the right advice for the LGBT community to achieve their financial goals."
[Fridae editor's note: Paul Thompson is also the Executive Chairman of Fridae.]
Howard Clark Burton, CEO of Financial partners, one of Asia's leading independent financial advisory firms and the regulated entity for financial advice said: "We are delighted to be introducing a service for the LGBT community which we believe is underserved in financial advice. Very often, the legal protections for LGBT partners are not in place in Asia and we believe the correct advice can help LGBT individuals protect their Wealth and their Partners."
The LGBT market is a significant and growing market. It is estimated that the LGBT population in the Asia region is over 200 million and represents some US$800 billion in spending power each year. Globally, the LGBT population is estimated at over 400 million with a spending power of some US$3 trillion.
Paul Thompson added: "Clearly the LGBT consumer represents a significant opportunity for both spending and investment but it is essential that where Financial Advice is given, there is understanding of the individual's specific issues and in Asia, where many LGBT individuals are more private about their lifestyle, it is even more important to have a trusted advisor with whom they feel comfortable discussing their situation and objectives. We believe that LGBT Wealth will provide this."
About Financial Partners:
Financial Partners, an independent advisory firm, was established in Hong Kong in 1988 and holds licenses with HKSFC, HKCIB and MPFSA.
Financial Partners is majority owned by its staff and, on a daily basis, works towards the vision: A marketleading, client-driven, financial planning and wealth management consultancy.
Financial Partners strives to attract and retain the best personnel available in the Financial Services sector. A cornerstone of our strategy is the FP Academy, which focuses on developing advisors to become recognized as amongst the leading wealth managers in Hong Kong.
About LGBT Capital:
LGBT Capital is a boutique investment management advisory firm with operations in the UK and Greater China specializing in the LGBT consumer sector.
LGBT Capital is part of the Galileo Group of companies, launched in 2004 to provide investment advice to capital providers and bridging between investment opportunities and sources of suitable capital.