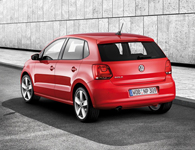 Is the German manufacturer planning to buy some American companys to expand it's already impressive brand portfolio? For instance, Xerox Corp? This is not a groundless speculation as Volkswagen has been employing some serious photocopying technology in terms of engineering their cars. Our featured car of the week, the new Polo appears to be like an exact copy of the iconic Golf, albeit smaller.
Using the same template, a Golf MK VI and hit "A2" to get a 2011 Volkswagen Touareg. Hence it's safe to say that the Volkswagen Group does "Xerox" with cars better than anyone else. To be honest, jokes aside, one would use words like elegant and timeless to describe the looks of the new Volkswagen Polo. Not the usual choice of words used to describe a small car.
A design penned entirely by car-style guru Walter de'Silva, the thankfully chrome-free Polo might not have the youthful vibes of a Ford Fiesta or Mazda2, but it succeeds at carrying enough "klasse" not to shame owners while parked next to the usual sausage-like executive sedans.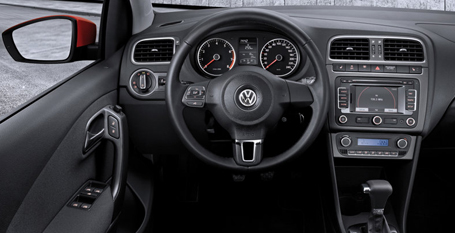 Aside from the "shrunken" exterior design, the Polo spots a similar interior like it's bigger sibling, the Golf. Of course, it's smaller inside and not as spacious, but the essence of a high quality and well designed cabin is clearly evidenced here. To put some perspective, the Polo's interior feels better built than the previous Golf (MKV).
On the driving front, there are rivals that offer a more fun driving experience, but the German supermini counters with unrivalled supple ride and refinement. Perhaps the Polo's triumph card would be it's 7-speed DSG (dual-clutch) gearbox, while key rivals are still offering antique 4-speed automatics or teeth-jarring sequential rubbish gearboxes.
Until the arrival of the 1.2 litre turbocharged and 1.4 litre turbocharged GTI, the 85bhp 1.4-litre will be the top dog and the only model on offer in Singapore. Any complaints for the lack of pace will be squashed by checking out Polo's competitors and the impressive fuel efficiency (5.8 liters per 100km).
Guess the development brief was to keep the Polo a hush and posh affair, which it excels brilliantly. Think the Polo as the boyfriend that you want to bring home to your mum, rather than the unpredictable fuck buddy. Priced at S$69,300, which incidentally undercuts the Honda Jazz by S$800, the accomplished Volkswagen Polo will be a common sight on our roads.
| | |
| --- | --- |
| Engine | 1390cc inline 4 |
| Transmission | 7-speed dual-clutch automatic |
| Wheels Driven | Front |
| Max. Power | 85bhp @5000rpm |
| Max. Torque | 132Nm @3800rpm |
| 0-100 km/h | 11.9 secs |
| Top speed | 177km/h |
| Fuel Economy | 5.8 litres per 100km |
| CO2 Emissions | N.A |
| Dimensions (L x W x H) / Weight | 1129kg |
| Price with COE* | S$69,300 |