The trend of engine downsizing remains on full throttle. Small capacity engines paired with forced induction is increasingly a common practice among car manufacturers' to cope with tough emission laws in Europe. Volkswagen, one of the pioneers in this downsizing movement has just launched a new turbocharged 1.2L engine installed in two of their biggest selling models, the Golf and the Polo.

| | |
| --- | --- |
| The VW Polo has a somewhat inconsistent track record; this fifth generation is by far the most convincing, earning the range's first European Car of the Year gong. This is the first VW model to be designed entirely under the direction of Walter de'Silva and it looks smart and purposeful. | The VW Golf is to the hatchback what the Porsche 911 is to the sport car. Underneath the quiet lines is a car that possesses class-leading refinement and build quality with cutting edge technology, all of which reaffirms its' status as top dog. |
What's new?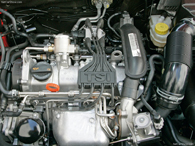 The tiny 1,197cc turbocharged engine musters 105bhp and more crucially 175Nm of torque available from a lowly 1,750 rpm. Over a typical 1.6-litre Japanese offering, it offers better performance with less fuel bills, stronger green credentials and quite possibly a more fun driving experience. The manufacturer claims that the Golf is capable of 17.2 km/L while the Polo will give an even more impressive 18.9 km/L. Very good figures indeed, if you take into consideration that a Kia Picanto 1.1 labours to a claimed 17.2km/L.
In both cars. the 1.2 TSI unit is smooth, quiet and refined.
However, the Golf can feel underpowered off the line , as it does near the top of the rev range, but progress is swift when peak torque kicks in between 1550rpm and 4100rpm. 0-100km/h happens in 10.6-seconds for the Golf, close to a full second slower compared to the smaller Polo's 9.7 secs.
Those expecting a real "Sport" Polo have to wait for the Polo GTI. That said, both cars have easily enough power for daily urban "bumper to bumper" war fares and at cruising speeds you'll never find yourself struggling to keep up with traffic.

Polo (Left) and Golf (Right)
Both cars feature high-quality, soft-touch dashboards, brilliant soundproofing and driver-friendly layout. Obviously the bigger Golf offers more interior room, bigger and more comfortable seats and a near executive saloon vibe. Though, it must be mentioned that recent French efforts have more interesting interiors with perceived quality to match, the Volkswagen pair seems more capable of withstanding daily abuse for a longer period of time.`
Should you be in the market for a hatchback, we urge you to find the extra S$4,500 and give the new Golf 1.2 TSI (S$106,300) a miss and get the 1.4 TSI model. In the case of the Polo Sport (S$91,800), the S$4,000 premium over the base 1.4 is every cent well spent. The new turbocharged 1.2L engine gives the Polo Sport an even more "relaxed" and yet "zippy" driving experience.