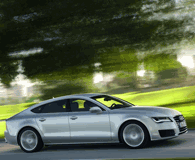 Audi A7 Sportsback
This is Audi's challenger to the Mercedes CLS (four-door coupe) but with a slight twist; the A7 Sportsback is actually a five-door model, combing the elegance of a coupe, the comfort of a sedan and the practicality of a station wagon with a 535-litre boot. To put that into perspective, Volvo's latest station wagon V60 musters only 430-litres. Incredible for something that looks so sleek and low-slung!
Range: 5-door and a rumored 4-door cabriolet with a folding metal roof
Alternatives: Mercedes CLS or perhaps the BMW 5-series GT (if you can stomach the looks!)
Did Audi go to the cast of Glee while creating this jaw-dropping A7? Excellent mashed-up hit!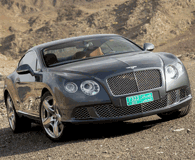 Bentley Continental GT
Nope, this is not a picture of the 2003 original. On your right is indeed the 2011 new Continental GT. The rather same-again looks hids plenty of engineering improvements, including a new 4.0-litre V8 model that will be lighter and err, cheaper. Are Bentley's customers bothered with the price difference?
Range: Coupe, cabriolet and Flying Spur (4-door)
Alternatives: A Volkswagen Phaeton W12 and a pair of Breitling watches.
A fine used example and a pair of Breitling watches.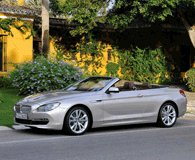 BMW 6-series coupe & cabriolet
You no longer need to pick a favourite angle to look at BMW cars. Out goes the radical, odd-shaped styling and in comes elegant and coherent designs. The fore coming 6-series range is set to include a 4-door coupe that was previewed as the BMW GranCoupé concept. Apart from the missing pop-up headlamps, this is literally a rehash of the (1989-1999) 8-series (E31) and we liked it, a lot!
Range: Coupe, cabriolet and 4-door coupe
Alternatives: Maserati Granturismo or a Mercedes E500
The first 6-series to arrive in mid-2011 will be the cabriolet with a folding soft-top. Get your sun-tan lotion ready!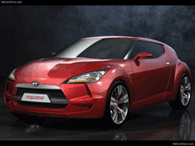 Hyundai Coupe
This is quite easily the most visually exciting Hyundai yet! The Korean car manufacturer wowed us with the striking Veloster coupe a couple of years back and the production version is said to feature two conventionally hinged doors on the passenger side ala Mini Clubman.
Range: 3-door coupe (or hatchback if you preferred) with a 1.6-litre turbocharged engine.
Alternatives: Volkswagen Scirocco, Citroen DS3 or a Honda CR-Z
This could be the first Hyundai that you want one than need, hopefully.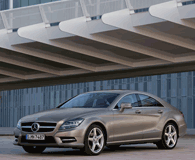 Mercedes-Benz CLS
The 2005 Mercedes CLS tore the rule books of car apart by being the first ever coupe with four-doors. It became a phenomenal sales success as 40,000 units found homes yearly. With the Audi A7 Sportsback and the BMW 6-series GT snapping at its heels, Mercedes no longer have the premium four-door coupe segment to themselves. Guess the best response is with a menacing and imposing face to fend off the competition!
Range: Only the 4-door coupe is available (Or sedan, if you preferred).
Alternatives: Volkswagen Passat CC and take a 2 month vacation in the Caribbean?
Buy one if you want to rid fast-lane hoggers.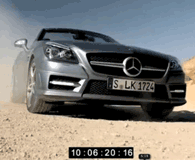 Mercedes-Benz SLK
Courtesy of an accidental leak from the careless promotional film production crew, here is a sneak preview of Mercedes-Benz's new SLK. The all-new MKIII SLK will feature an optional Magic Sky Control roof, where the glass can be switched between opaque and transparent in seconds. The exterior of the SLK will be heavily influenced by the CLS and the interior will mirror the SLS supercar.
Range: There's only one, but with engines from turbocharged 1.8-litre to a monsterous turbocharged 5.5-litre V8.
Alternatives: BMW Z4
How much do you want the Magic Sky Control roof over a BMW Z4?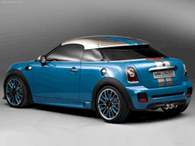 Mini Coupe
The lazy design team at Mini has placed a baseball cap backwards on a regular 3-door hatchback as the fourth variant to the fast-expanding Mini family. The coupe will be a strict 2-seater and will boast a larger boot than the 3-door Mini. Thankfully, the more committed engineering team has placed an aluminum roof to give it better handling characteristics.
Range: Coupe
Alternatives: Peugeot RCZ
Monogamous gay couples should form an orderly queue for the Mini Coupe. No chance for a third to tag along, oh hang on, the boot is now huge…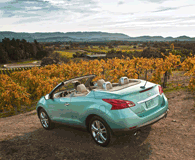 Nissan Murano CrossCabriolet
Just when you think that Nissan is quite done with cross-breeding SUVs after the Qashqai and the Juke, the Japanese firm has chopped the roof off its Murano SUV, to give us the world's first all-wheel drive crossover convertible with a folding metal roof.
Range: There's only one.
Alternatives: Existing Murano owners should attempt to "pimp" their ride. S2, You listening?
Order a pink one for the next Mardi Gras!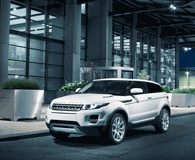 Range Rover Evoque
The Evoque will be the Range Rover model that is designed to be kept away from off-road terrain. Urban crawlers can spec their Baby Range Rover with front-wheel drive or four-wheel drive. To boast its street cred, Ms Victoria Beckham is roped in as the spokesperson. Was that necessary?
Range: 3-door & 5-door
Alternatives: Mini Countryman or the Mini Peaceman concept
Now a Range Rover that you can actually afford and drive around without offending Greenpeace.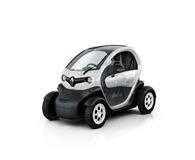 Renault Twizy
The Nissan-Renault Alliance has invested very heavily on electric cars and they will be rolling them out over the course of 2011. Among them, the Renault Twizy looks the most 'electrifying', as the other offerings looked pretty much like ordinary cars. The seating arrangement is somewhat like a motorbike, the passenger will be behind the driver.
Range: There's only one.
Alternatives: A Vespa scooter?
For couples who have more than the occasional tiff, if they can agree on purchasing the car.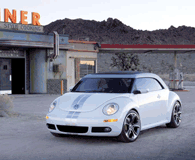 Volkswagen Beetle
Ever wonder why the 'new' Beetle has been with us for 12 years? Volkswagen must be having a tough time reinventing their 'modernized' icon. Actually, they have already come up with a design concept five years ago, with the New Beetle Ragster Concept shown at the 2005 North American International Auto Show. The 'squashed' bug promises to be a more dynamic drive by adopting the mechanical architecture of the MK 5 Golf.
Range: 3-door hatchback and cabriolet
Alternatives: A fully restored original?
The second-gen New Beetle might be the perfect antidote for those who are sick of Mini and the Fiat 500.
(The cars are arranged in alphabetical order).