The first episode of My Best Gay Friends, a 15-part sitcom, has attracted over one million views on YouTube. Written and produced by 21-year-old drama student Dang Khoa, the first part was uploaded to YouTube on April 8 last year and the most recent episode (nine) came out three weeks ago.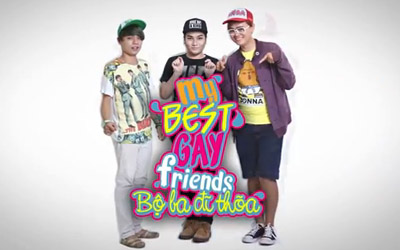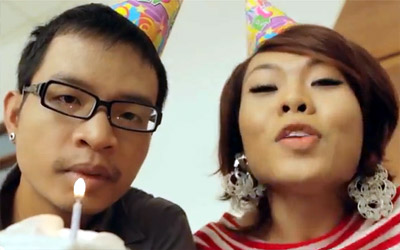 Khoa was quoted as saying Tuoitrenews.vn: "I've seen many movies and comedies about homosexual community. The images of homosexuals are very negative and audiences then have an ugly idea of the community."
"It's not right. I'm gay and I see my life as very normal. That's why I want to bring true images of homosexuals to everyone to change their perspective on us."
The sitcom also features many LGBT Vietnamese actors, who volunteered to take part in the project.
Although Vietnam does not crimalise gay sex, the Vietnamese typically adhere to Confucian values which places strong emphasis on continuing the family bloodlines.
The latest episode sees a cameo appearance by makeup artist Cindy Thai Tai who is the first person in Vietnam to publicly come out as a transgender, 10 years ago.
The communist-run country saw its first Vietnamese gay pride parade in the form of a bicycle rally in the capital Hanoi last August. According to media reports, the authorities permitted the march to go ahead although it wasn't officially sanctioned.
Organisers have announced that this year's rally will be held August 2-4 in Hanoi.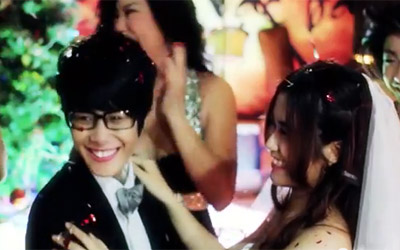 Last April, news that Vietnam's justice minister announced that the government was considering legalising same-sex marriages made the international press. The issue is expected to be raised at the National Assembly Congress in 2014.
In recent years, the LGBT issue has been increasingly discussed in public with LGBT-themed art exhibitions that toured 10 universities across the country in 2010, and the announcement of a local chapter of Parents and Friends of Lesbians and Gays (PFLAG) set up in Ho Chi Minh City in 2011.